Mommy Me Time Scrapper is hosting a speed scrap over at Stuff  to Scrap on Christmas Eve (Monday), and she has a great participation prize for everyone!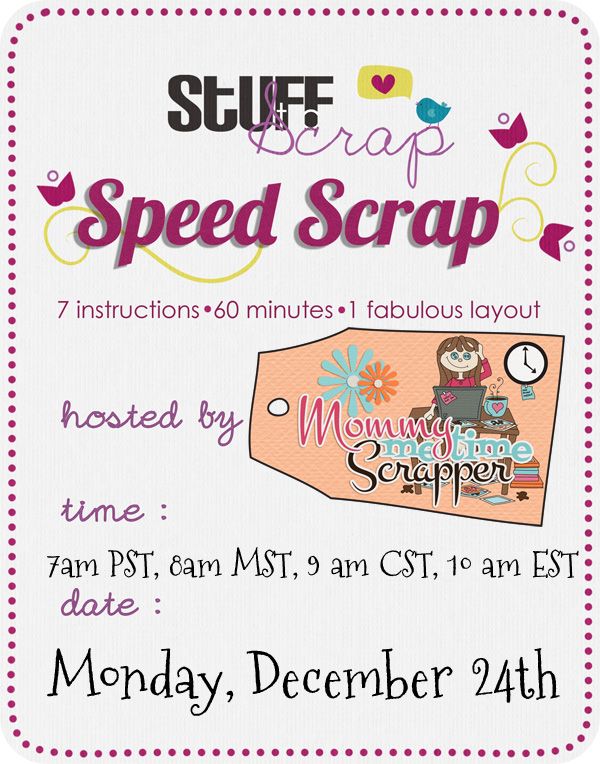 Tammy is going to give all who post their layouts on time A FULL SIZE KIT for FREE! This kit – Dive into Christmas – is her newest, and it will debut in the store also on Monday. You can get yours first at no cost to you! This coordinates with Dive into Winter, a collab kit made by Mommy Me Time Scrapper and The Scrappy Kat.
Make sure that you mark your calendars now so that you don't miss this event and awesome participation prize!
The 12 Days of Christmas freebie for today on Mommy Me Time Scrapper's blog (Day 10) was created using Dive into Christmas.