I have found an extra special treasure in Growing Pains Scrapped's Someone Special. You see, I live in house with no other females – it's just me and the guys. So I don't often get the chance to use some of the "prettier" parts of scrapping – they usually just don't fit the pics that we take. However, the blues and greens of this kit allowed me to use its more delicate pieces while still maintaining a more "manly" feel.
The range of this kit is amazing. I've made four layouts so far, and I'm not done yet.
Here's a little freebie for you. (Just click on the preview to download.)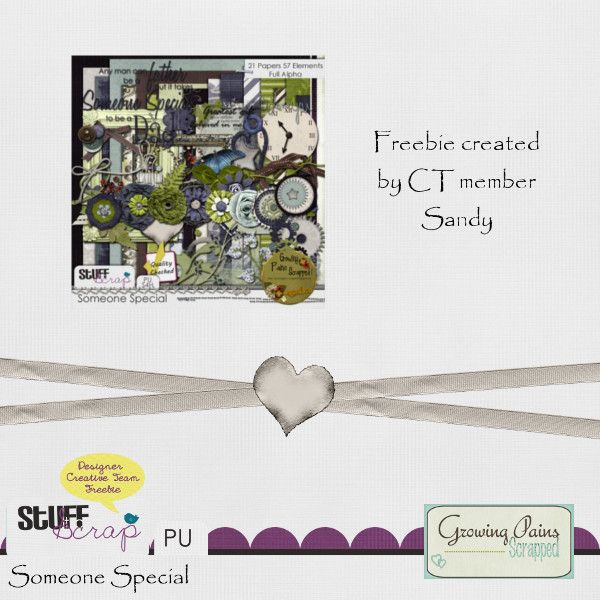 Make sure that you check this one out. Trust me – you'll get more than your money's worth in this one little package!