I sure am glad that not all monsters are scary these days. (I thought a little differently when my age was still in the single digits.) Growing Pains Scrapped has created some of the cutest little monsters in her newest kit, Crazy Creatures. One eye, two eyes, three eyes, or four – there's a monster in here that's just right for you! Lots of bright colors and fun elements make this kit irresistible to those who love fun monsters.
Includes an alpha, 24 patterned papers, and 55 elements. And for the first week only it is 40% off!
Here's a little better view of all of the great papers that are included with the kit.
Tracy and her CT members always amaze me with the variety of layouts they create with any kit, and this one is no exception. Just take a look and see what these ladies have made for you to see:
Natalia
Joyce
Henriett
Tammy
Julie
Katherine
Tracy
Don't they look great? Did you see one and think, "Oh that would be perfect for this certain picture"? Then what are you waiting for ? Get on over to the store and get it!
As always, Tracy and her team have created a few coordinating freebies for you to enjoy.
Henriett (click on preview to go to her blog)
Tammy (click on preview to go to her blog)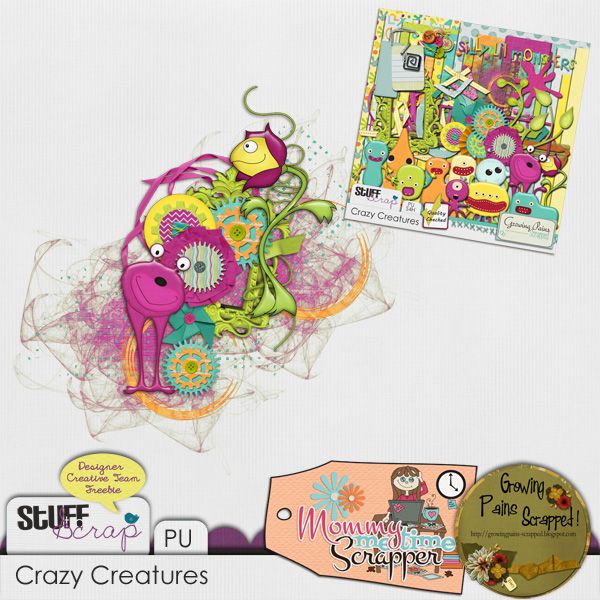 Julie (click on preview to go to her blog)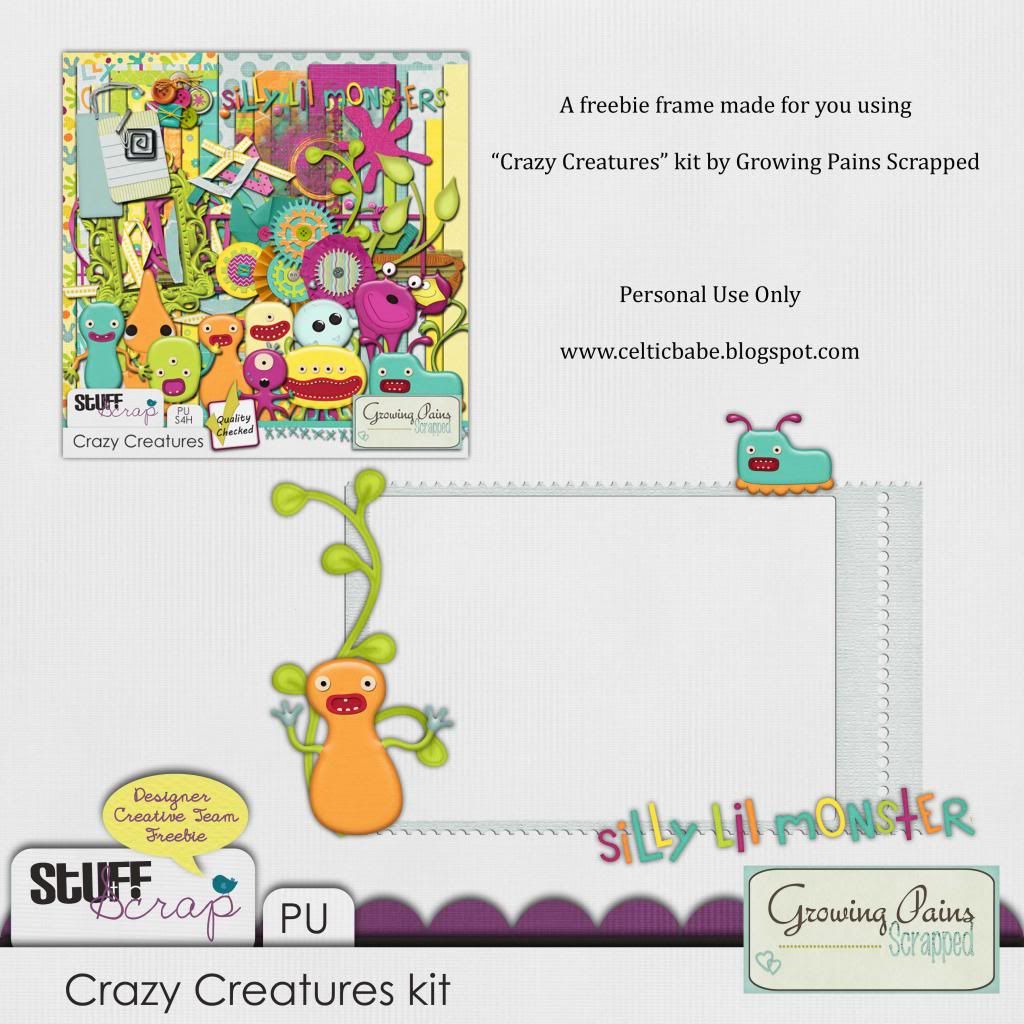 Natalia (click on preview to download)
Tracy (click on link to download)
There's another coordinating freebie available on Growing Pains Scrapped's FB page. Look under the "Freebies" tab.