Do you love the world of little fairies?
Inspired by Tinkerbell, Believe is a wonderfully whimsical collaboration between Growing Pains Scrapped and Mommy Me Time Scrapper. These ladies have gone all out to make sure this kit has all the things that little girls' magical dreams are made of. With 100 elements and 30 papers, Believe is packed to scrap all of your "fairy"-tale needs. And with a wide variety of little characters, I'm sure that you'll be able to find one that matches your favorite little fairy!
Along with a phenomenal 100 elements and 30 papers, the Believe kit also includes a full alpha!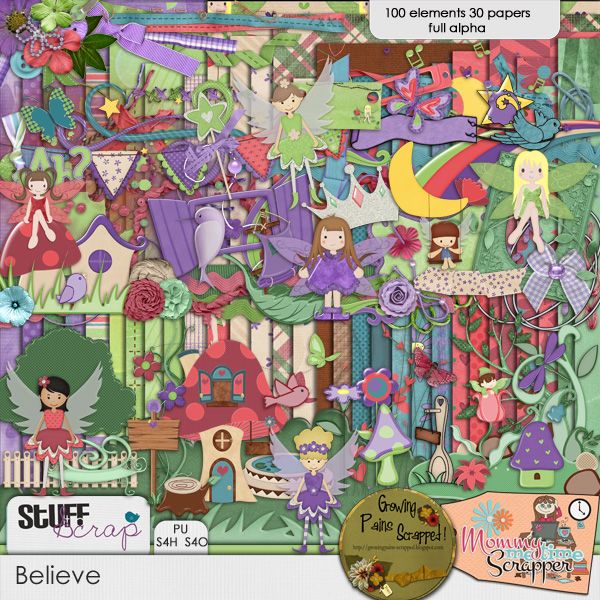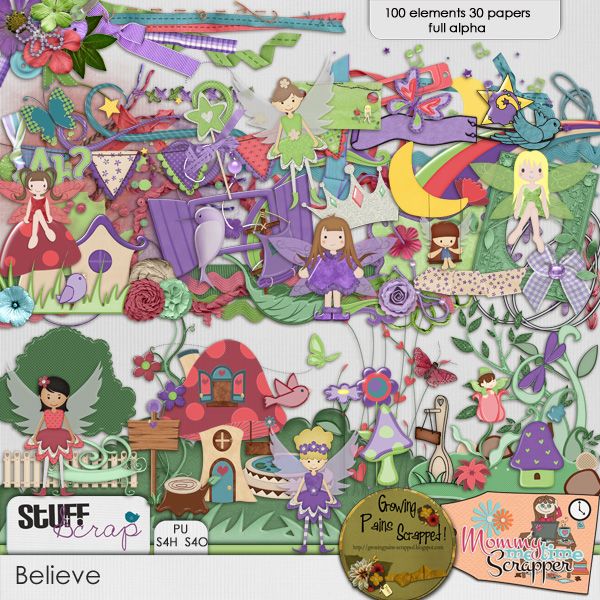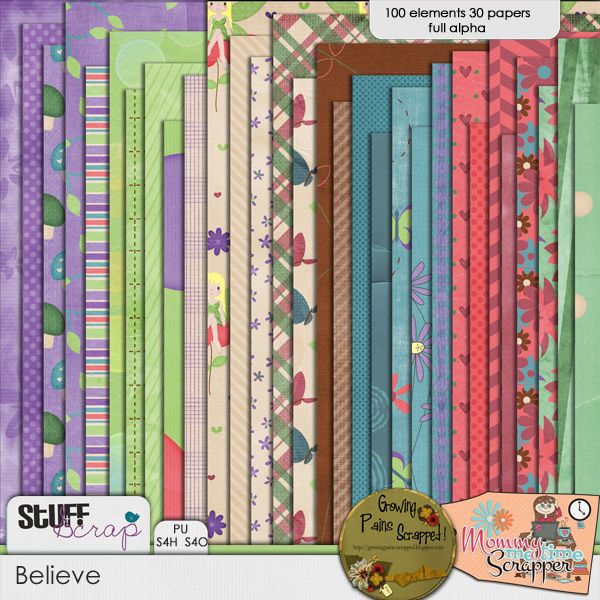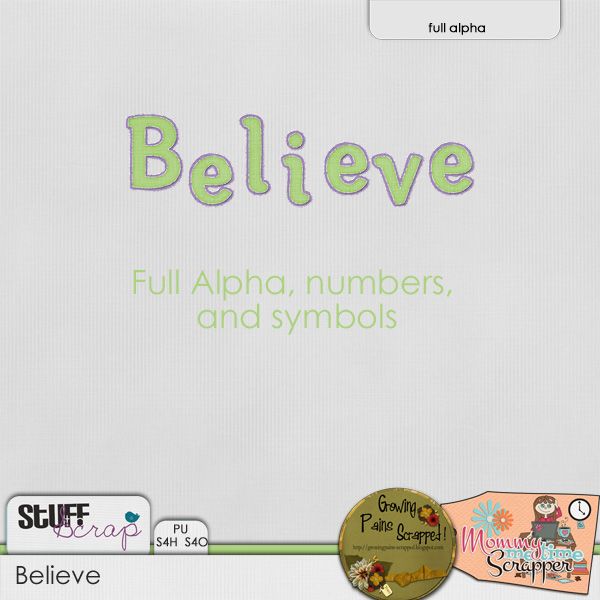 Available for purchase separately is a cardstock/glitter pack.
As you probably already know, glitter (and lots of it) is a MUST where little girls and fairies are concerned.
 Here's a little sampling from Tracy and her CT of what you can do with this huge kit:
Henriett
Natalia
Katherine
Tracy
Julie
Kate
Tammy
Joyce
And some of Tracy's CT members have coordinating freebies available on their blogs for you (images are linked):
Julie
Kate
Tammy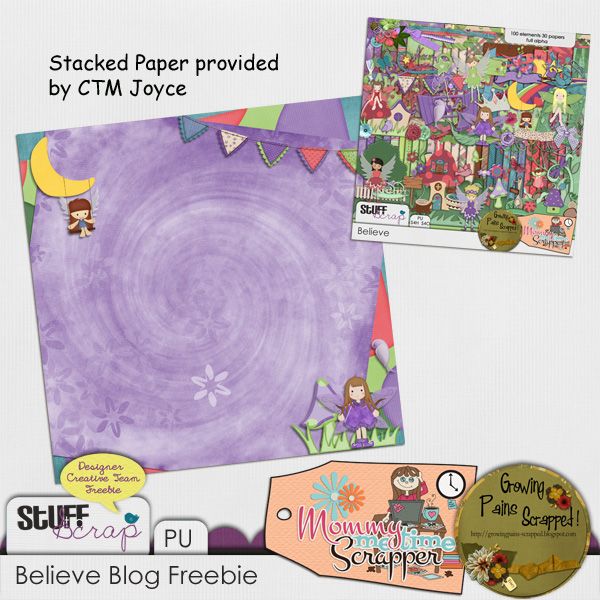 Katherine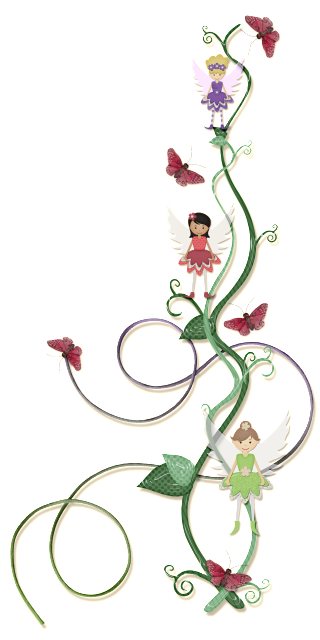 You can download the following two freebies right here (images are linked):
Natalia
Tracy
And there's a coordinating fan freebie on Growing Pains Scrapped Facebook page! (Just click on the "Freebies" tab at the top of the page when you get there.)
Believe will be 40% off regular price for one week. Make sure you grab it while it's new, fresh, and on sale!
(There are some additional coordinating freebies on Mommy Me Time Scrapper's blog. Go on over and grab those, too!)