What does fall make you think of? It reminds me of so many things. . . .
Bright reds, yellows, and oranges, with little peeks of green showing here and there
The crackle of leaves and crunch of acorns underfoot
Cooler days and frosty nights
Visits to the pumpkin patch
Raking leaves into piles and jumping into them, over and over again
Growing Pains Scrapped's newest kit -AUTUMN BREEZE – is perfect for scrapping all of those things and more. Created in a gorgeous fall pallette, this one is sure to be used over and over again for a wide variety of fall pics.
And for one week only, this kit will be 40% off its regular price!
Tracy and her CT have made some wonderful layouts for you to see.
Tracy
Katherine
Henriett
Joyce
Tammy
A couple members of Tracy's CT have made coordinating freebies for you. Just click on the previews to go to their blogs.
Henriett
Tammy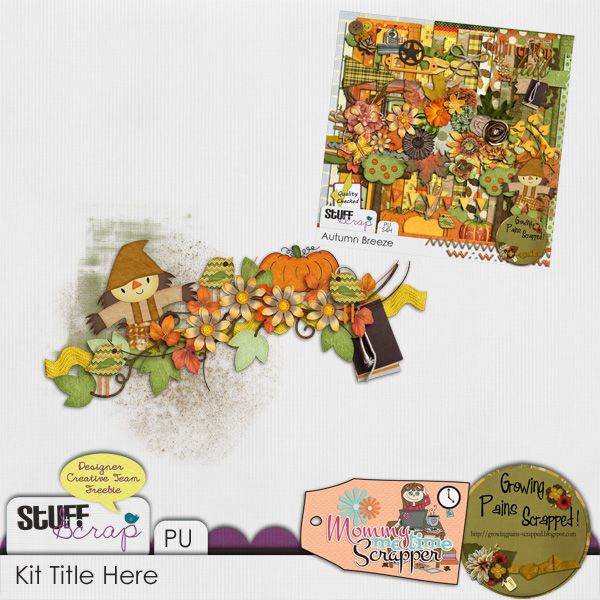 And Tracy has a great freebie for you, too. Click on the preview to download.
There's also a fan freebie on Growing Pains Scrapped's Facebook page. Click on the "Freebies" tab to find your download link.
Remember, for one week only Autumn Breeze will be 40% off. What a steal!