Over the past few years, fairy gardening has become a highly addictive hobby!  With a pinch of creativity, a little imagination, and a bit of time, people have been creating miniature gardens in their backyards for those magical fairies!  No matter if you are a mini-gardener or a creative miniature landscaper, or have some little ones who love the outdoors, "Fairy Garden" is the perfect kit to memorialize your tiny treasures!
 "Fairy Garden" contains 24 patterned papers, and some fairy-tastic elements, including a a tree, butterfly, mushrooms, fairies, a picket fence, watering can, and much more!  Also available for purchase is a set of paints and journaling cards.
Each of the pieces will be $1 each from April 1st – 7th at Scraps N Pieces.  Starting April 8th, the kit and add-ons will be full price!
 Here are some really cute layouts!
Henriett
Katherine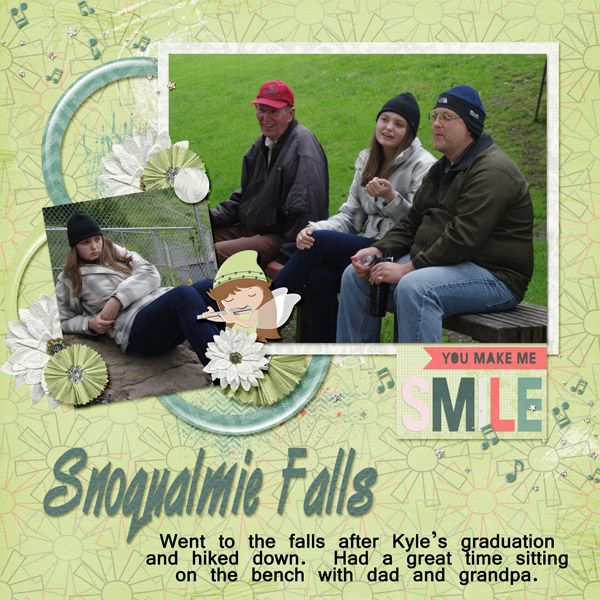 Tracy